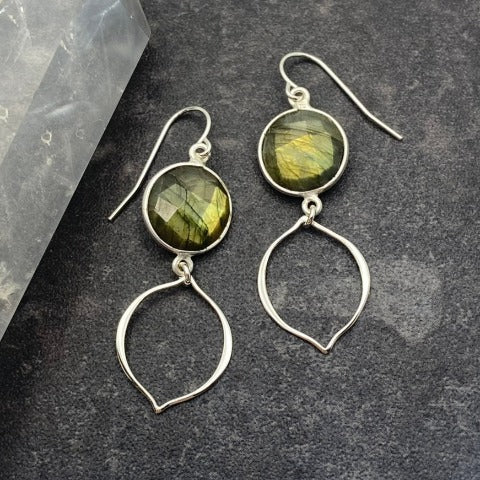 Say Anything jewelry
Labradorite and Silver Arabesque Earrings
Labradorite stones are set in sterling silver bezels and hung with sterling silver teardrops and posts. 
Stones are half-inch at their widest; the earrings hang about 2 inches long.
Labradorite: A stone of magic and awakening. Labradorite protects from negativity, and offers the wearer excitement and adventure. It assists in taking the steps required to go where you have not gone before! 
#102
---
More from this collection